The goal of the main project 5G-OPERA is to build a Franco-German ecosystem for private 5G networks under the joint leadership of TU Dresden and EURECOM (Sophia Antipolis). The project focuses on the idea of open hardware, software and interfaces so that multiple providers can participate in the technical equipment of private 5G networks and user needs can be flexibly realized. The overall goal of the project is to ensure that the hardware and software of all project partners can work together technically, independently of the respective manufacturer. In addition to setting up reference test environments and demonstrators in Industry 4.0 environments of both countries, 5G-OPERA is supporting the trials in the three demonstration projects.
Mission
Establish a Franco-German provider ecosystem for private, virtualized 5G networks based on Open RAN technology
Promoting the digital sovereignty of France and Germany as a guiding principle for the European Union
Coordinate the mutual Franco-German transfer of campus network concepts, architectures, and solutions
Develop open campus network solutions considering operator models in France, Germany, and other European countries
Expected Impact
Open RAN market will outgrow traditional RAN market by 2030
Open RAN solutions will bring down the cost of deploying and operating private 5G campus networks
The developed innovations will be enablers for vertical industries
The project will enable partners to provide competitive products on the O-RAN market
Testbeds will demonstrate interoperability of the developed components
Reinforce digital sovereignty
5G-OPERA · Architecture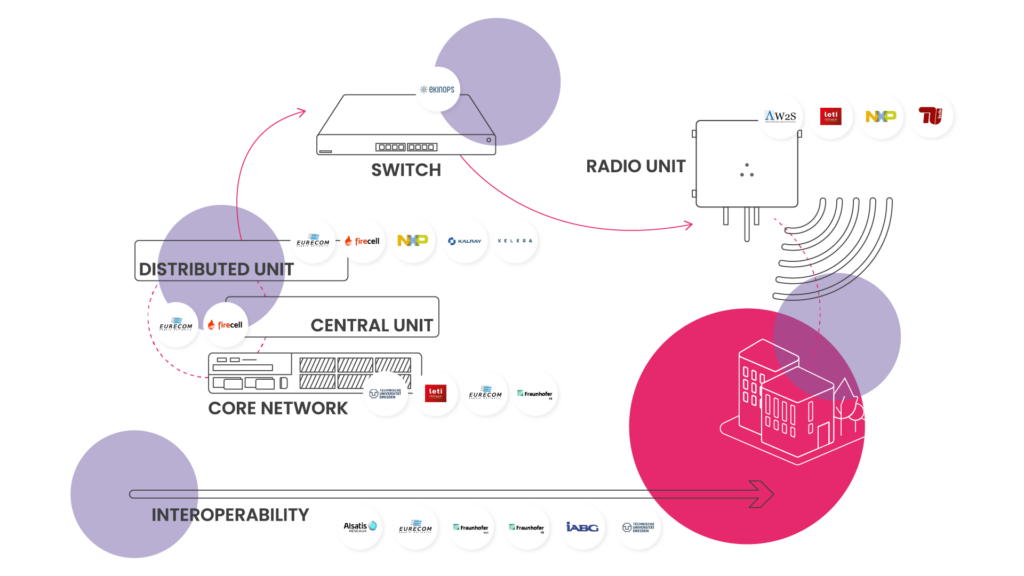 5G-OPERA · Testbed Smart Systems Hub
in Dresden
Testbed ARCHITECTURE
Smart Systems Hub is part of the Digital Hub Initiative, which promotes the exchange of technological and business expertise to enable innovation.
The 5G Campus network was made available to them as part of a research project for the development of 5G applications on behalf of TU Dresden.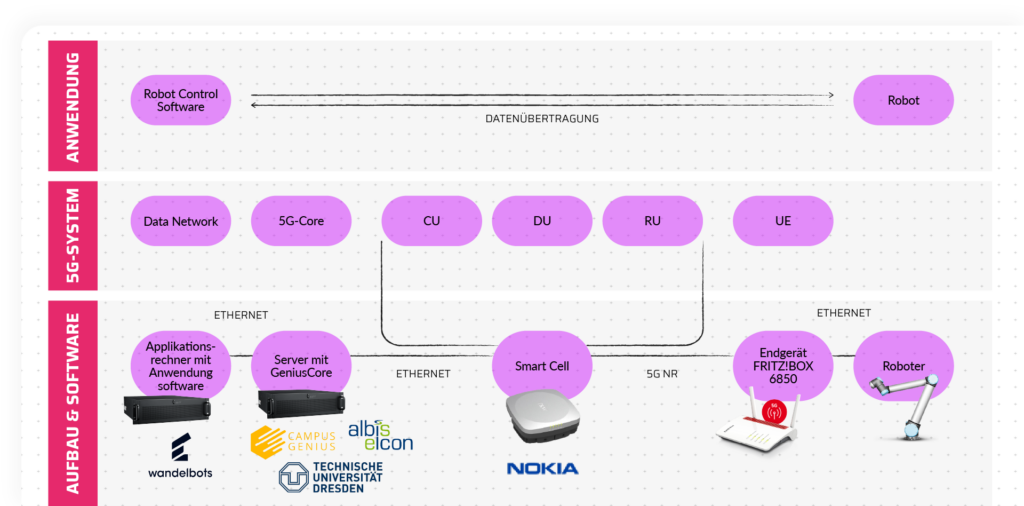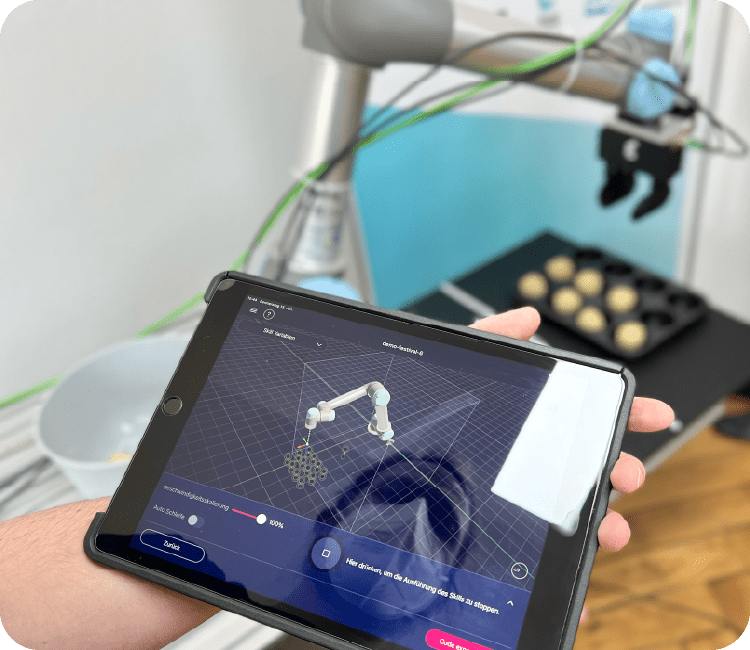 Testbed USE CASE
Since January 2022, the first use case is available for testing here: Together with partners from industry, a collaborative robot from "Universal Robots" was installed in the lab. This allows the experimenters to test how robots in industry and trade can be taught from the cloud or controlled remotely by artificial intelligence (AI).
Testbed PRIORITIES
UseCase Asset-as-a-Service, Cobot interaction in bakery scenario (Wandelbots, SAP)​
Integration of different IoT related Hardware from our Partners (Kontron AIS, Phoenix Contact, iSax, IoT Plan, MC Technologies and many more)​
Testbed as central part of our 5G campus network round table sessions (webmeeting)​
Provide 5G environment for partners and interested organizations in workshops and live demonstrations (e.g. Thin[gk]athon, Digital Product Factory)​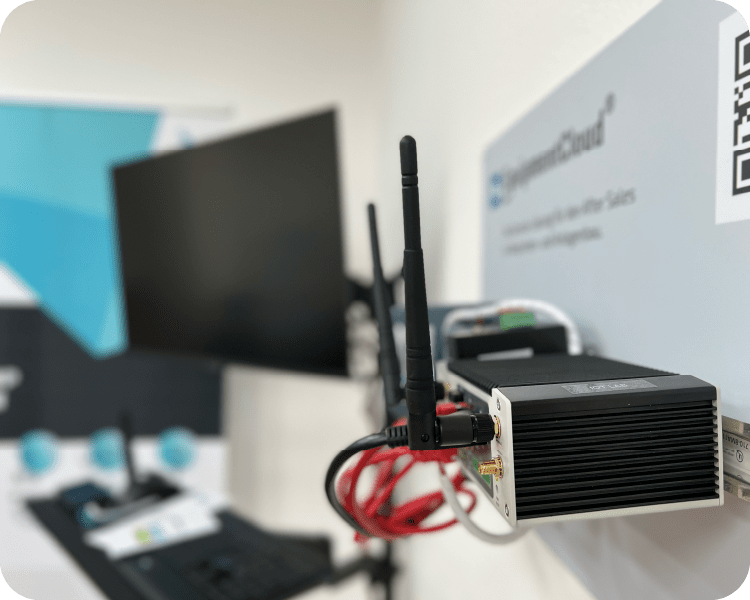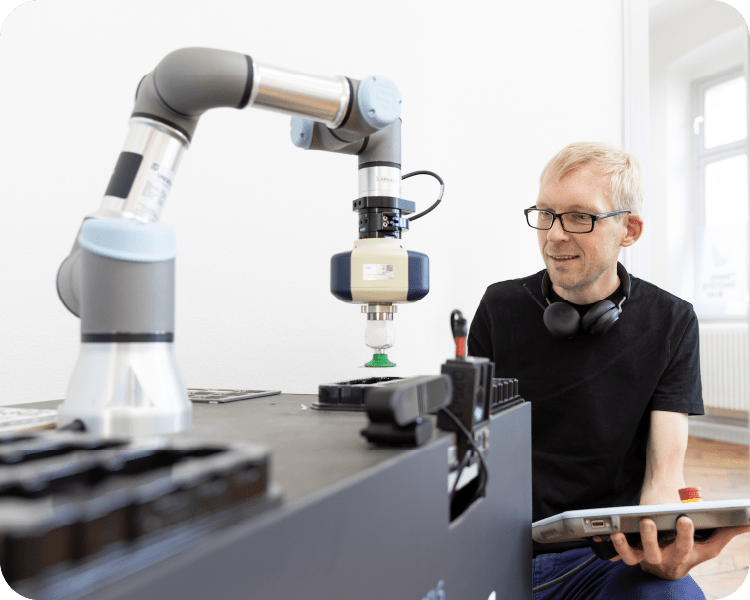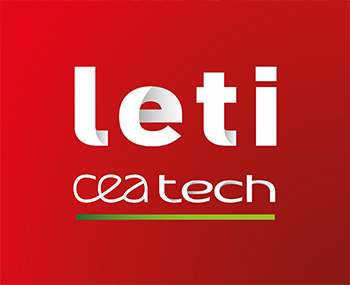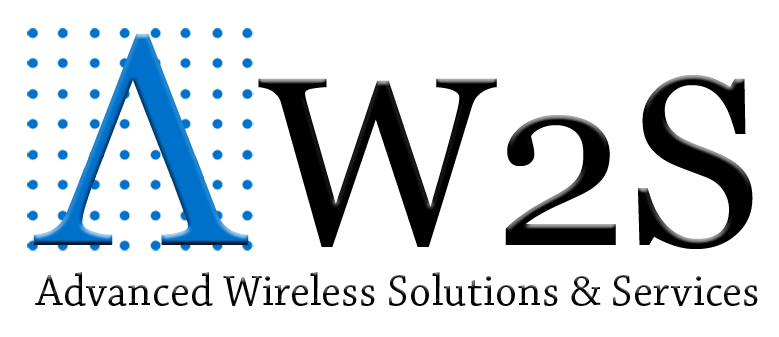 Get in touch